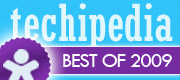 I have been blogging for over a year now. Oh yeah, and guess what?
This post is the 100th post on Gloson Blog! So I thought I better make it grand.
I'd like to share 22 reasons for you to blog here (or 22 benefits of blogging). Pretty cool for the 100th post, huh?
By the way, one of the most common reason people stop blogging is because they don't have a reason to do it. They don't have a source of motivation. So, here is the list of reasons for you to blog. 😉

Blogging will improve your…
1. Writing skills
One thing blogging has improved a lot in my life is my writing skills.
I have noticed that my writing skills started to improve rapidly during the first few months I started blogging. And soon, I realized that my writing was becoming more professional.
My writing skills improves because when I blog, I write. Writing is the best way to improve your writing skills, right? Obviously. And when I write, I need information and I go to read other blogs too. And reading is another essential for improving your writing skills.
2. Communication skills
When you blog, you get feedbacks. And when it comes to feeding back the feedbacks, you have to communicate. And when you learn to communicate, you improve your communication skills and learn to communicate better.
3. Tech skills
When I was 8, I started creating websites using simple HTML and created www.wholebrainlearning.net. I haven't updated it since two years ago.
Now, I know basic PHP, CSS, and coding, and more HTML. It is because I have had to tweak my blog design to make it more unique, and also add more features to my blog's theme.
Do you know that my other website, Poetry Talents, is using the same theme as Gloson Blog (this blog)? It's only a matter of modification.
4. Thinking skills and creativity
Blogging can give your mind some good exercise. A good blog post takes effort to write, right? Right. And you can get creative with your blog posts too.
Blogging gives you the opportunity to…
5. Make mistakes and learn from it (experience)
You will make some mistakes as you blog, and that's cool 8) , because if you make mistakes, you will learn and will not repeat the same mistakes in life.
And even cooler 8) 8) 8) , you can turn your mistakes into killer blog posts 😉 . Mwahahaha…
6. Make friends
Blogging is a great place to meet people and make friends with them. As you meet and interact other bloggers, you make friends with them and help each other. But be careful who you make friends with!
7. Make money
I also got the chance to put Google Adsense to my blog and make a little money through it.
Although I don't focus on making money, some other bloggers do.
They make money though Google Adsense, advertising, affiliates, and even writing blog posts for other people. Some of them even make a living out of blogging! However, you need to use the right tactics and strategies.
8. Help others
By writing useful articles, you help other people solve their problems or discover something. Helping people gives you happiness. At the same time, you make friends.
9. Inspire people and make a difference
Blog posts also sometimes inspire people to do better. You could write an inspirational, motivational, or a thought-provoking blog post. When people see that I started blogging at 10, they might get inspired to start a blog too. Hee hee…
10. Build name/brand
If you write a lot of good articles and help a lot of people, you build your name/brand on the web. Blogging might even make you famous one day.
11. Listen and learn from feedbacks
You can find out your readers' thoughts and suggestions about your stories or ideas by looking in the comments section. Sometimes, there might even be quality comments like constructive criticism, that teaches us to become better.
You can also post question posts too. I've made a post asking why my readers unsubscribe from blogs and received some interesting replies.
12. Experiment and research
Blogging gives you to opportunity to experiment and research. For example you could see which type blog post is more popular and why that is so.
13. Learn about what life really is
Sometimes, blogging gives you a perspective of life. For example, sometimes you get hate comments and there are people who will become jealous of you. Well, that is what real life is like too. In fact, I think most of the things in blogging apply to real life. Blogging also teaches you how to deal with that situation.
14. Become a leader
When you write useful articles and get lots of blog readers/followers, you are being a leader. With that, you can accomplish more and help others grow.
15. Create something new and valuable
By blogging, you can create something new, original, and valuable and share it in your blog with your friends.
Blogging is a place to…
16. Explore and learn
As you blog, you will learn more things. Usually people blog about a certain topic that they are passionate about. Blogging will expand your knowledge about that topic very much. Since I've started blogging, my knowledge about technology and blogging increased a lot.
17. Express and share
Let's say you are passionate about something. And blogging is a great place to express and share your passions, and be heard.
18. Keep in touch
Personal blogs are a terrific way to keep in touch with your friends or family from different parts of the world, by posting stories, videos, pictures, etc.
Blogging is
19. A better use of time
Instead of using your free time for playing that favorite computer game of yours, why not write a new blog post?
20. A journey
When you post articles, you are like writing a diary or a journal. After some time, when you look back at your oldest posts to your newest posts, you can understand more about yourself and learn to improve.
21. Fun
You know, it's fun writing articles on topics you are passionate about, helping people solve problems, and doing blogging stuff!
Weeeeeeeeeeeeeeeeeeeeeeeeeeeeeeeeee!
22. Discipline
When you are blogging, you discipline yourself by finding the time to blog or sticking to a posting schedule.
It's a good challenge to take up. It raises your self-esteem and gives you the ability to do more difficult tasks. (Yes, I'm not perfect in my blogging consistency. But I'll try and try again to stick to posting at least once a week 😉 )
_______
Update (26 Aug 09) Bonus Reason:
Blogging teaches you to be patient
When I first started blogging, there were not much visitors, comments, or subscribers on my blog. But now, after a year already, I have a good number of visitors, comments, and subscribers. Blogging teaches us to be patient and tells us not to give up.
_______
So there you go, 22 reasons (or benefits) of blogging. If you think I have missed out some more points, please share it in your comments. I hope this post motivated or inspired you to blog! Happy blogging!
😉