Photo by Daveblog
A few months back, I've made a post on Gloson Blog, 7 Things You Can Do To Improve Your Blog (Most of which you haven't done). Now, I've come up with 7 more things to do to make your blog better (Also most of which you haven't done). So… here they are.
1. Frequently use pictures on your posts
A Picture Speaks a Thousand Words.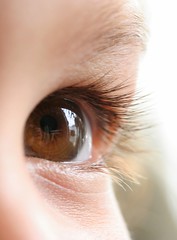 Putting pictures on your blog posts, if you haven't yet, is a big improvement you could have made. One single picture on your blog post could make a big difference.
It makes the blog posts colorful and will show up in social media sites (It might get a lot more favorites). It also stimulates the readers to read it. It might even make the readers like it more.
We, humans, like to see than read things. That's the human instinct. So, why not put up the picture and get more views?
To find cool pictures for your posts, go to CompFight, a really cool flickr search tool.
2. Number your lists
like this. Making your list numbered helps people keep track of where they are reading and how far they are from the ending of the post. When I read unnumbered lists, somehow I feel that there is no end to this list. Does this happen to you too?
So, please make your lists numbered, especially long ones.
3. Modify your title structure
This is the default title structure of wordpress blogs: Blog Title >> Archive >> (Post Title).
Search engines has a limit for titles in their search results. So if your title is long, search engines will only show a part of the title.
To make the title: "(Post Title) | (Blog Title)", or even just "(Post Title)" install the famous All in One SEO Pack plugin and it will automatically do everything for you. It will give you SEO and other benefits.
Oh, and blogger users, don't worry, I have not forgotten about you. This post will teach you exactly how to modify our title structure like that.
4. Put your picture in your about page
If you haven't put your personal picture in your blog yet, you should do it. Your readers are curious about what you look like. So put up your picture! It helps your readers get to know you and your personality better.
5. Stop using mailto links and install a contact form
Putting your email on your blog (It automatically becomes a mailto link) is one of the most common mistakes I've come across. It can be a target for spammers. You could put up your email address as a picture.
But still, a contact form is the best.
It conceals your email from people who will send you spam.
To install a contact form, I'd recommend Contact Form 7, a simple contact form plugin for wordpress.
For Blogger users, this post will help you.
Oh, and here are 10 Reasons to Avoid Mailto Links. 😉
Update 2020: WordPress has built-in this feature now so no plugins are needed for this anymore.
With threaded comments, you can directly reply to a comment and your reply will show right below the comment, making discussion easier.
Brian's Threaded Comments wordpress plugin also automatically separates comments from trackbacks. It adds gravatars (The commentator's picture. You can get one here.) too.
Blogger users, please don't be sad, because I came across a post that teaches you how to enable threaded comments 😉 –> Threaded Comments in Blogger.
Your comments will be very organized.
7. Display Popular Posts
One way to show off your best content to your new visitors is to display popular posts in the sidebar. To do this install the "WordPress Popular Posts" plugin. Then, you can configure its settings. Next, go to the Widgets section and enable the Popular Posts widget.
If you don't want to install it, you can put up some posts that you think is best 😉 .
You can also make it stand out to catch people's attention (like what I'm doing. Check it out at the sidebar).
___________________
There you go! 7 more things you can do to improve your blog! Be sure to check out 7 things you can do to improve your blog (Most of which you haven't done) too.
If you haven't done #1 and #2, do it in your next blog post.
But if you haven't done #3, #4, #5, #6, and #7, I recommend you to do it now (or bookmark it), or not you'll forget about it later.
It will only take at most 30 minutes (Unless if you've got a slow connection or if you are doing it slowly), and could be a very big improvement to your blog!